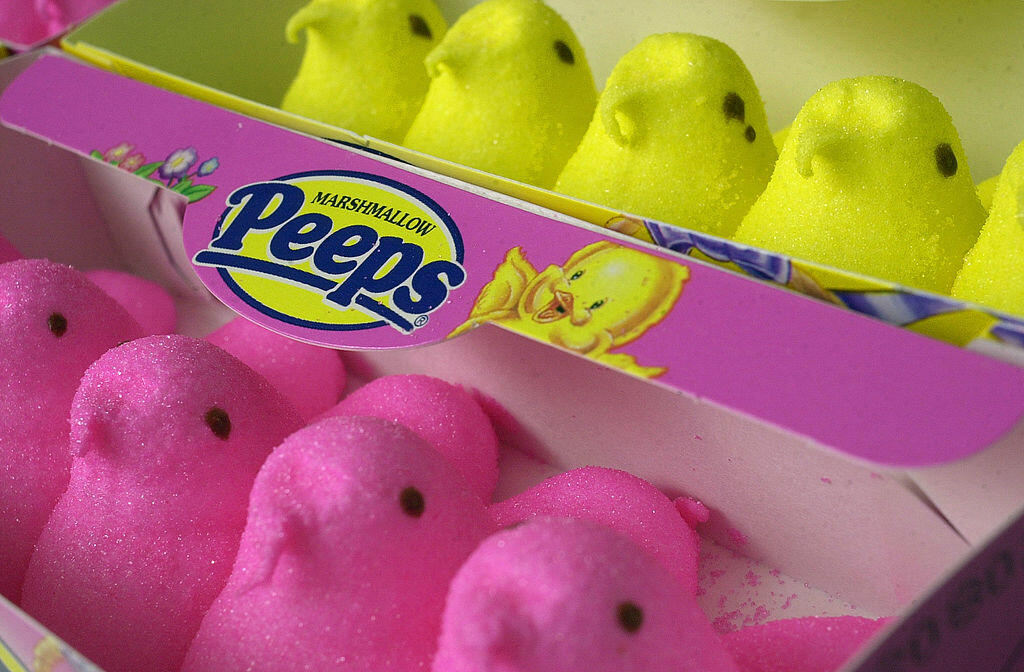 Just when you thought 2020 couldn't get any worse, Peeps announced that its marshmallow treats won't be available in their customary Halloween or Christmas shapes this year, nor will there be a Valentine's Day edition next year.
Just Born, the confectionery company behind the iconic marshmallows, temporarily suspended candy production in April for employee safety. Although production resumed in a limited capacity in May, the company said in a statement that it would "forego production of our seasonal candies for Halloween, Christmas and Valentine's Day in order to focus on meeting the expected overwhelming demand for Peeps for next Easter season, as well as our everyday candies."
Just Born, which has been in business since 1923, said its other seasonal confections are expected to return to store shelves by Halloween 2021.
So looks like we're going to have to do without our holiday-themed Peeps this year!
Photo credit: William Thomas Cain/Getty Images