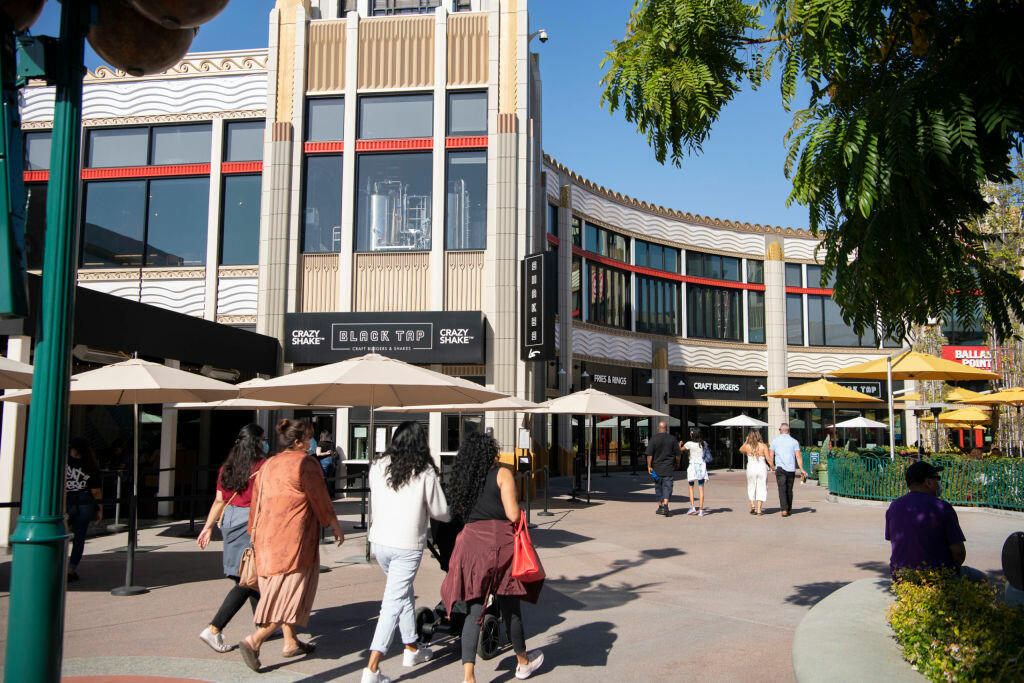 With recent updates to California's tiered reopening plan, Governor Gavin Newsom has moved Orange County, where Disneyland Resort is located, into the "Red Tier," which means certain restaurants are now offering indoor seating.
Per California guidelines, indoor seating is limited to 25% of normal capacity. Outdoor patio seating will also continue to be offered. All tables are at least 6 feet apart and digital or single-use menus are offered at many locations.
Most restaurants at Downtown Disney are owned by outside companies, so the timing could vary on when and if indoor seating is added.
The following dining locations are currently open:
Asian Street Eats
Ballast Point Brewing Co.
Black Tap Craft Burgers & Shakes
Earl of Sandwich
Jamba
La Brea Bakery Cafe
Naples Ristorante e Bar
Ralph Brennan's Jazz Kitchen
Ralph Brennan's Jazz Kitchen Express
Salt & Straw
Starbucks (both locations)
Tortila Jo's
Uva Bar & Cafe
Wetzel's Pretzels
Catal, Splitsville, Sprinkles, Napolini, Tortilla Jo's Taqueria, and La Brea Bakery Express have not yet reopened.
Photo credit: Derek Lee/Disneyland Resort via Getty Images